Do I Need a Tire Rotation?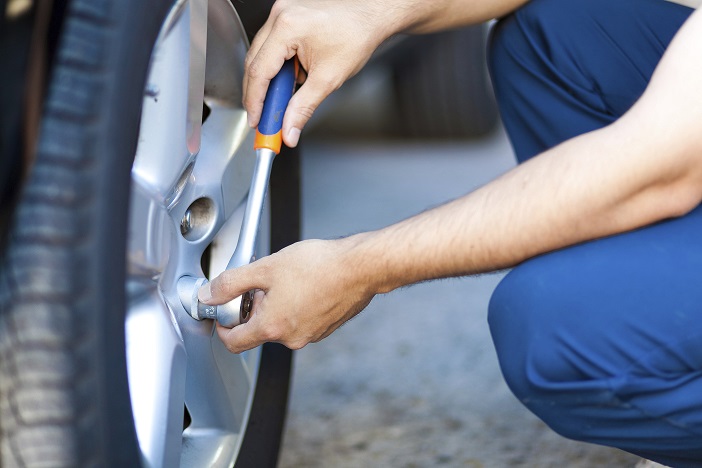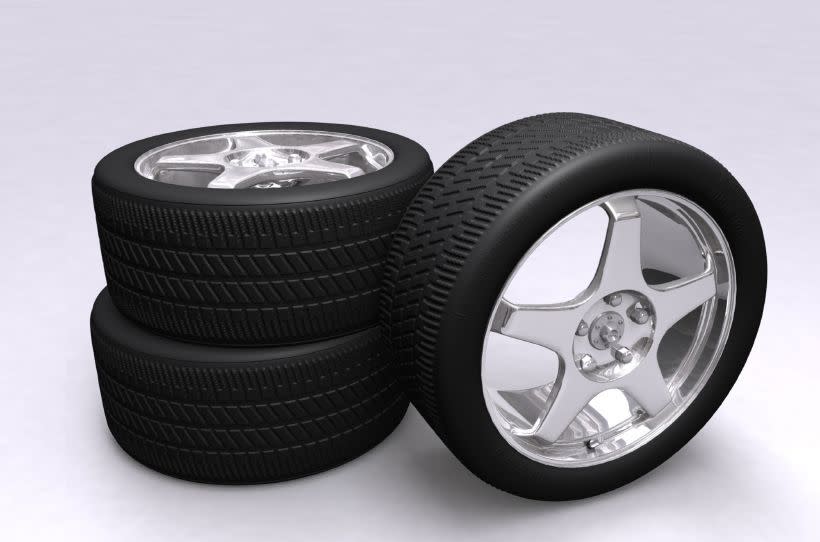 Your tires are essential for getting you from point A to point B. If you've realized that you haven't been receiving the traction that you should be as you're cruising or coming to a stop, it's time to come see us here at Mazda World Car. We are located at 4220 Fredericksburg Rd., Building 2 in San Antonio, TX, and would love to meet you!
Routine Tire Rotations
To prolong your time on the road, it's important to get your tires rotated regularly. You might be convinced that all four of your tires wear out evenly, but you'd be surprised. Since the front tires steer and stop the car, they do most of the work and tend to degenerate quicker than the rear ones. Plus, in front-wheel drive vehicles, they wear out even quicker! When you visit our Service Department, we'll rotate them to even them out. No, this doesn't mean we put in brand new ones – we just move them to different positions for longer tire life. Once they're rotated, the wear evens out, which means you'll get to stay out on the road way more! Plus, you'll have balanced handling and perfect traction for performance advantages, so come see us soon!
When Should I Get a Tire Rotation?
If you aren't sure when it's time to stop in for a tire rotation, not to worry! Typically, to maintain the best traction when out on the road, you should get you tires rotated every 5,000 to 8,000 miles. This might vary from manufacturer to manufacturer, so you can always consult your Owner's Manual for more precise details. The tricky thing with tires is that you might not see the wear and tear that's taking place, but if you wait too long to have them rotated, you can do even more permanent damage. You are also risking your safety because when you wear out your tires they aren't getting that traction that's needed for them to perform best. The great thing is that tire rotations usually don't cost much! You can even get them rotated during an oil change to save you time and money – what a win-win!
Count on Our Trained Technicians
When you stop into our Service Department, our trained technicians will inspect your tires and get to work so that your vehicle is back in tip-top shape and you can handle every curve and road confidently. You can count on our technicians to give your vehicle the attention it deserves! If you happen to have any questions before coming in, you can always give us a call at 830-214-1324 and we'd be more than happy to assist you! Before you make the drive over, you can easily select your ideal time slot by heading to the Service & Parts tab and clicking on Schedule Appointment. This way, you can pick the day that suits you and avoid any wait times!
Do I need a tire rotation? We hope we've answered your question and are looking forward to seeing you here at Mazda World Car in the near future! We are open Monday through Saturday, so find a day that fits with your schedule, and stop in to see us so we can get your vehicle back into pristine shape. We look forward to your visit!
Service - World Car Mazda Hours
210-890-1591
| | |
| --- | --- |
| Monday | 7:00 am - 6:00 pm |
| Tuesday | 7:00 am - 6:00 pm |
| Wednesday | 7:00 am - 6:00 pm |
| Thursday | 7:00 am - 6:00 pm |
| Friday | 7:00 am - 6:00 pm |
| Saturday | 7:00 am - 2:00 pm |
| Sunday | Closed |
Testimonials
GOOGLE
3-1-2020
GOOGLE
1-28-2020
GOOGLE
1-28-2020
GOOGLE
1-27-2020
GOOGLE
1-24-2020
YELP
1-3-2020
GOOGLE
12-24-2019
GOOGLE
12-20-2019
GOOGLE
12-19-2019
GOOGLE
12-14-2019
GOOGLE
12-14-2019
GOOGLE
12-6-2019
"Great service!"
DEALERRATER
12-4-2019
GOOGLE
12-3-2019
GOOGLE
11-26-2019
GOOGLE
11-23-2019
YELP
11-18-2019
GOOGLE
11-17-2019
GOOGLE
11-9-2019
GOOGLE
11-9-2019
GOOGLE
11-7-2019
YAHOO
10-23-2019
YELP
10-21-2019
GOOGLE
9-26-2019
GOOGLE
9-24-2019
GOOGLE
9-22-2019
Read More